The Wedding of Jasmin and Chris….
A little while ago I was honoured to be part of one of the sweetest love stories of the world. I spent a whole week in Scotland, literally in the middle of nowhere, but it all happened for a reasonable occasion: the wedding of my dearest friends Jasmin and Chris.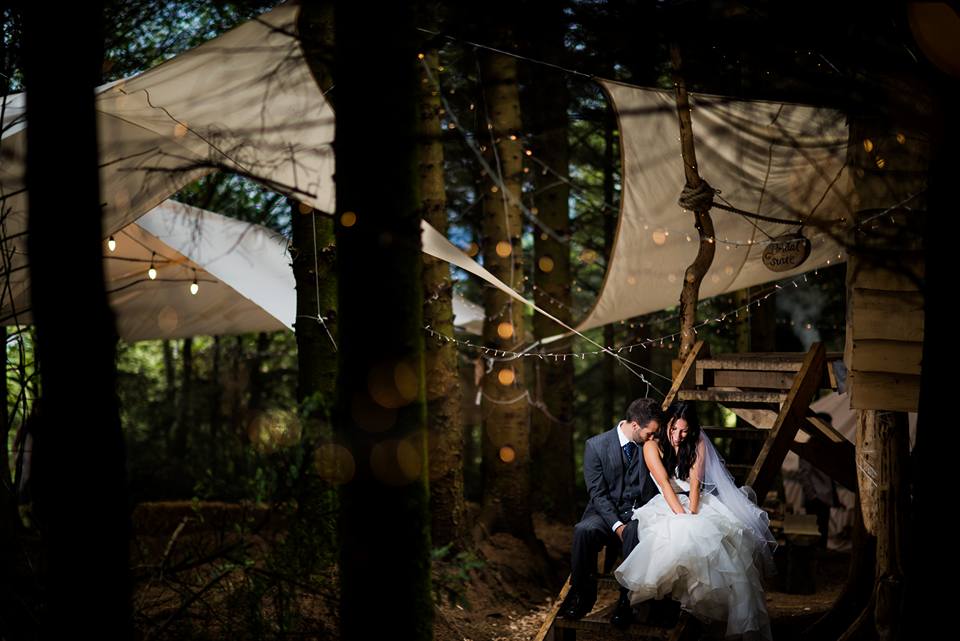 I got to meet this lovely woman around 2 years ago and coincidentally today is her birthday. (Okay I have to admit, that probably it's not a coincidence, that this blog post is coming online today ;) ) Cause this is my birthday gift to you Jasmin: a little retrospection of (probably) the most wonderful day of your life.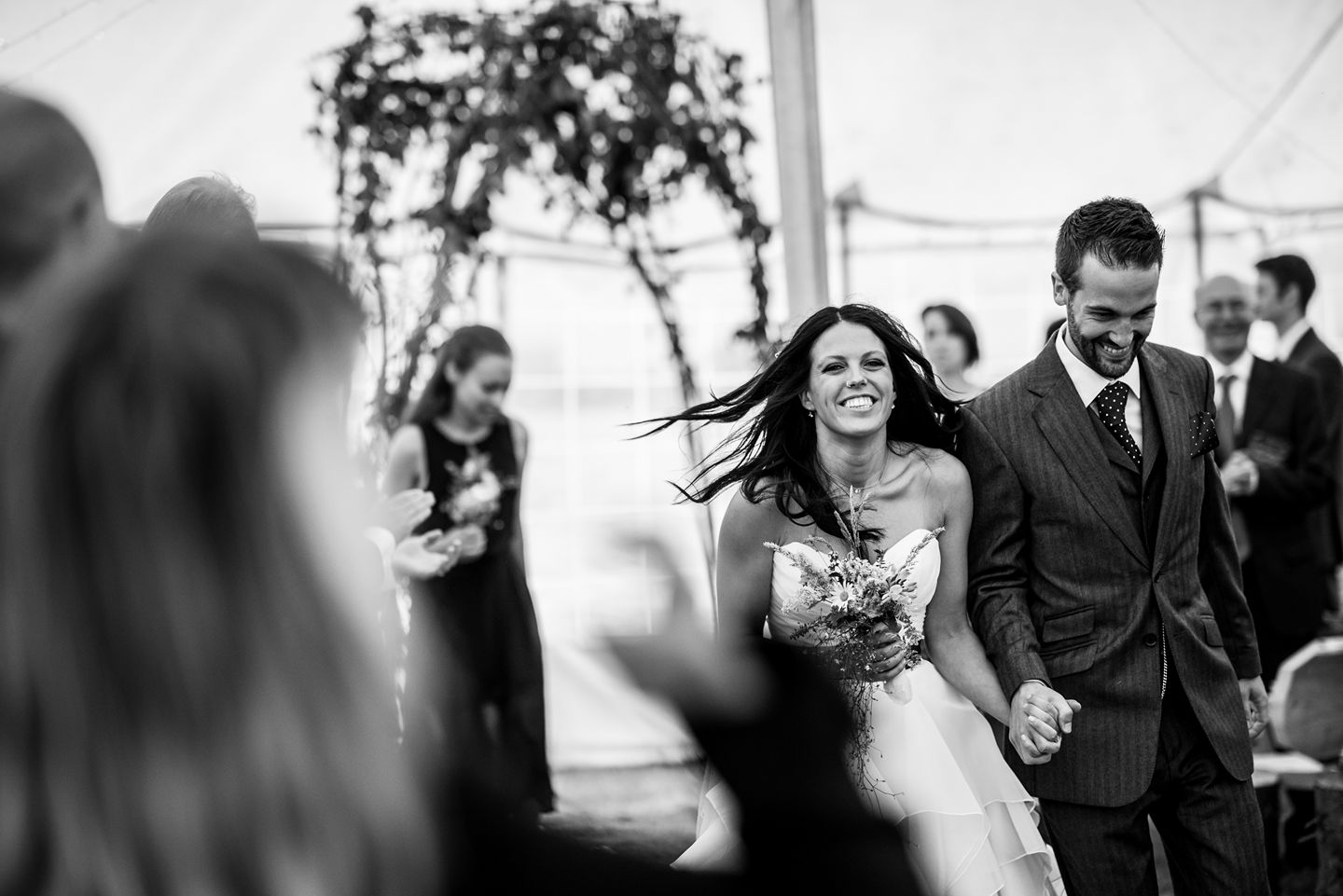 But why am I writing about that on my blog? Not only did I feel honoured to be invited to their wedding, even though we did not know each other for a very long time. But I was even more honoured when Jasmin asked me to help her with her bridal hairstyle. Whoop whoop! And so here we go….
Bridal Make-up
In the morning of the wedding day we were having a wonderful brunch and after that we started the mission: get the bride ready.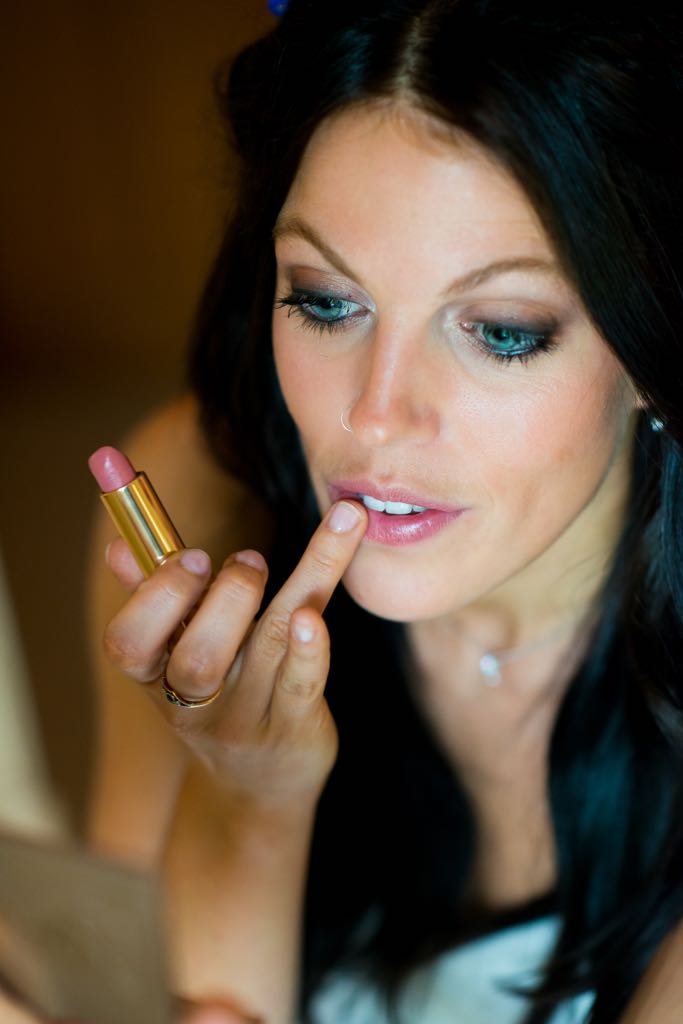 Jasmin did her make-up completely on her own and in the meantime I took care of her hair. She decided to wear smoky eyes. Yeah you might think now, that on your wedding day you gonna go for something lighter, but she decided that way, because she also wears smoky eyes  on a regular basis. And on your wedding day you should always look like yourself and so in my opinion she decided well and did a great job. I mean look at her! Doesn't she look stunning?  Here blue eyes look absolutely amazing with this make-up look.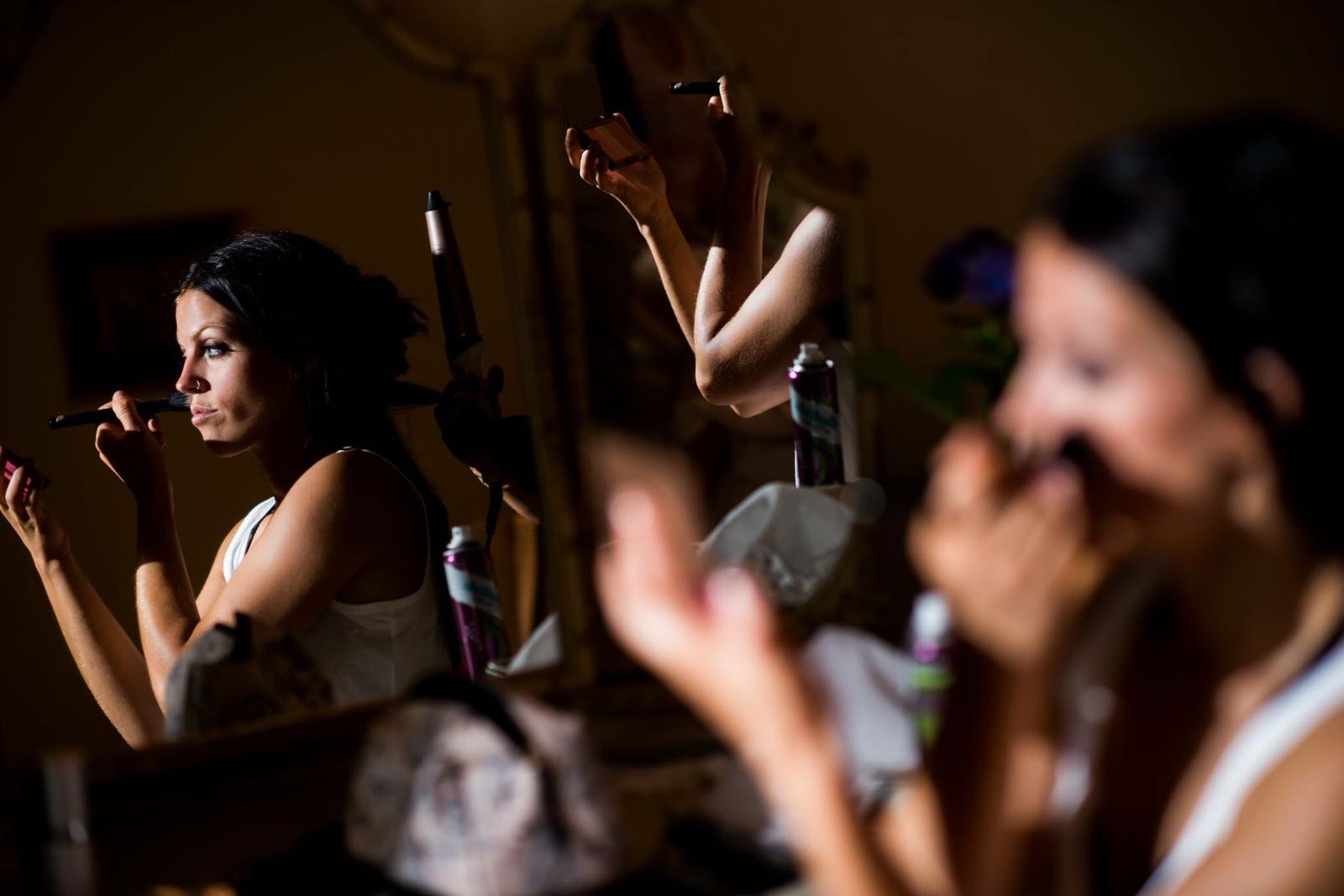 The foundation she's wearing is from Estee Lauder. It's the Double Wear foundation. It's really good and highly recommended for occasions, where your make-up has to stay that way as long as possible.
For her eye make-up she used different shades from MAC cosmetics.
The lipstick she's using is from Yves Saint Laurent. It's a slight pastel pink shade which doesn't apply much colour to the lipps, but makes them shine a little bit brighter.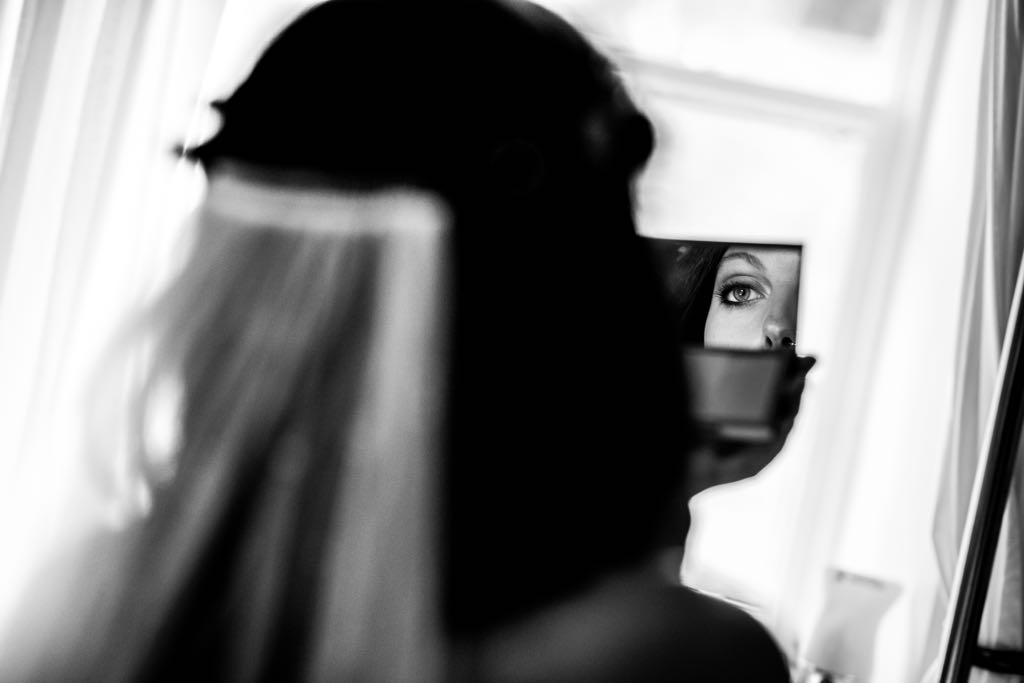 Love this photo when Jasmin was checking her make-up for the last time in the little mirror.
Bridal Hairstyle
Jasmin wanted to have two waterfall-plaids on each side of her head, which on the back fall into one and also she wanted to have slightly curled hair. Furthermore she wanted to have a small plaid above the waterfall plaid to make it bit more dreamy. So that's what we did…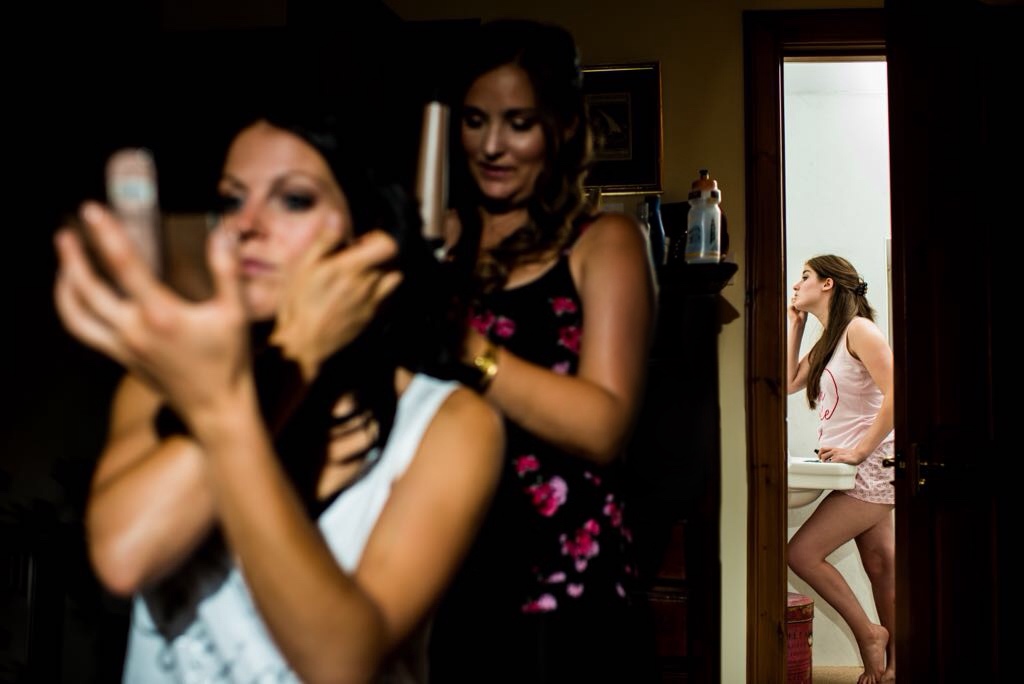 Here you can see a picture of Jasmin putting on her make-up and me, while I was getting her hair done. And in the background one of the lovely bridesmaids.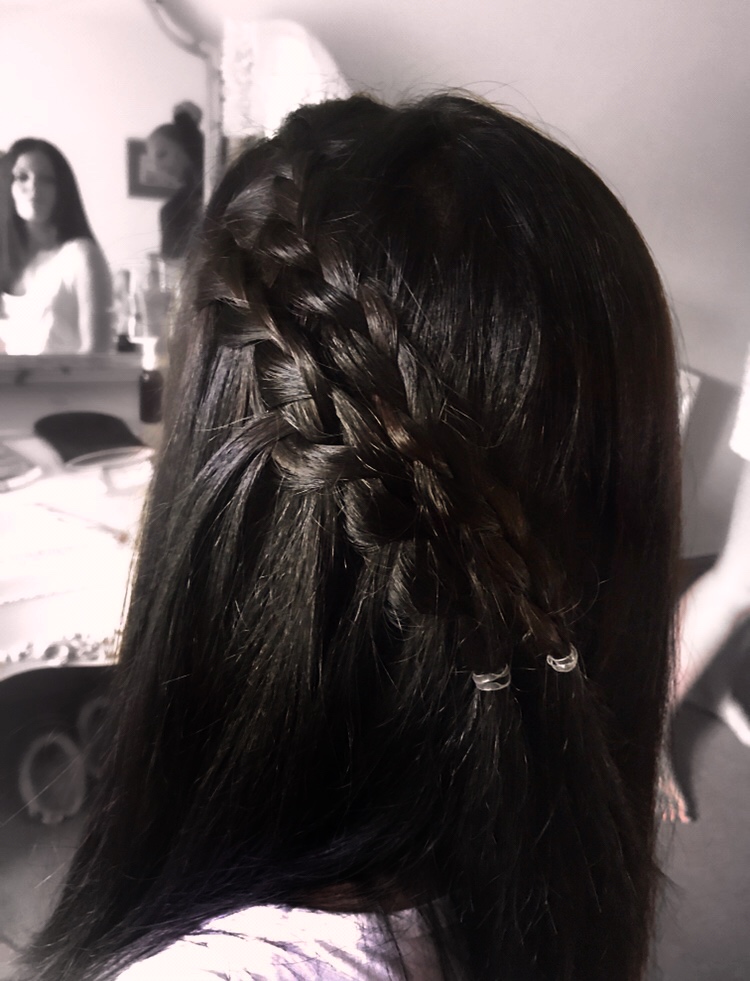 Here you see the one plaid above and the waterfall plaid below. ( It's still in the making, this is not the finished look ;) )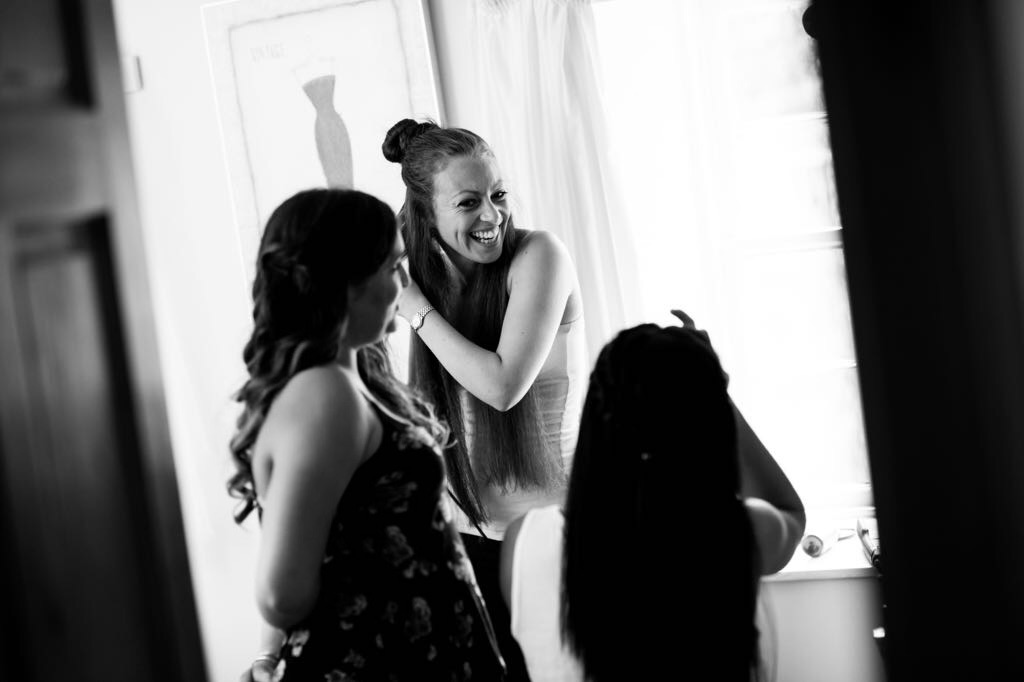 We all were having such a blast on that day. I did really enjoy it to be part of this memorable moment. I tried to do Jasmin's hairstyle exactly how she imagined it. After doing the plaids and curling all her hair, we put some blue flowers in her hair and last but not least the veil.
So may I present you Jasmin's bridal hairstyle….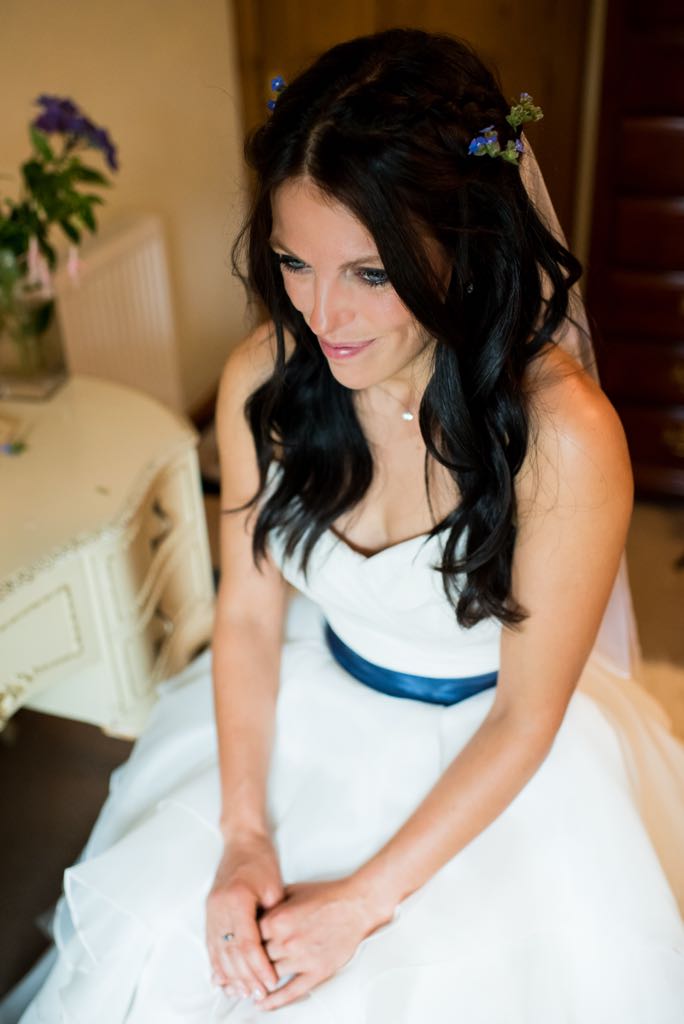 The wonderful bride on her way to her wedding. She looks absolutely stunning…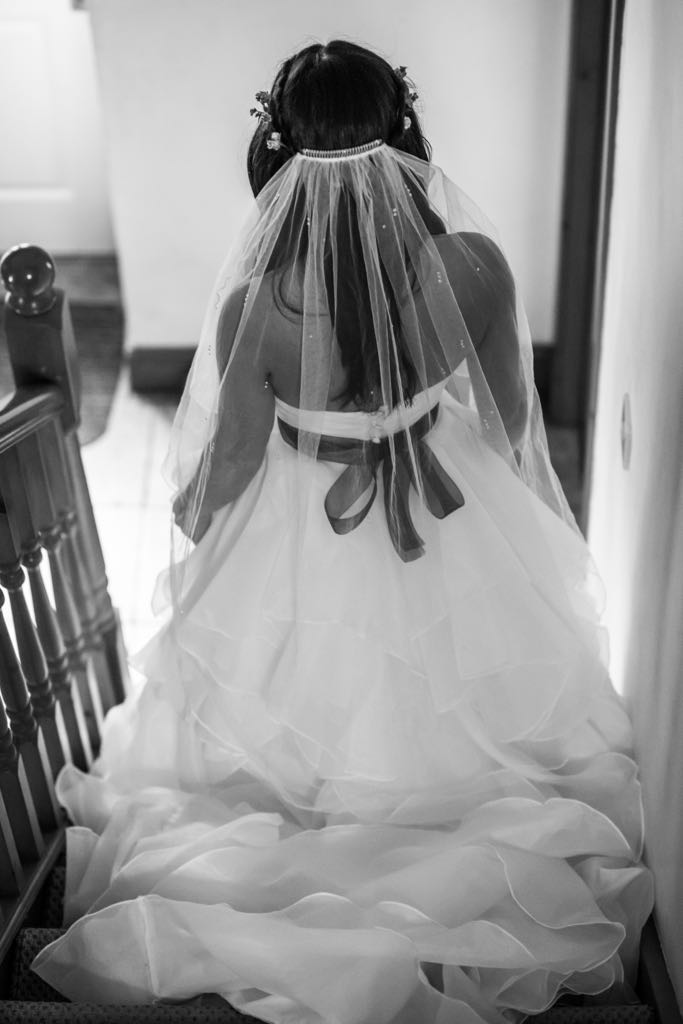 The weather in Scotland is rough and hardly predictable. But most of the time it's a bit windy and as you imagine the bridal hairstyle did not look like in the beginning for a really long time…
The Wedding
The wedding took place on a really beautiful meadow. From the land you could see the coast and the sea. It was breathtaking! The ceremony itself took place in a marquee on the meadow and the party afterwards was in the woods really nearby. The location was just magical! We were having such a good time celebrating in the woods, surrounded by all these fairy lights, the lovely tree house and all these wonderful people.  As I told you above, I spent a whole week there with a few other people and we helped to get everything ready for the wedding. It was a lot of work, but it did definitely pay off.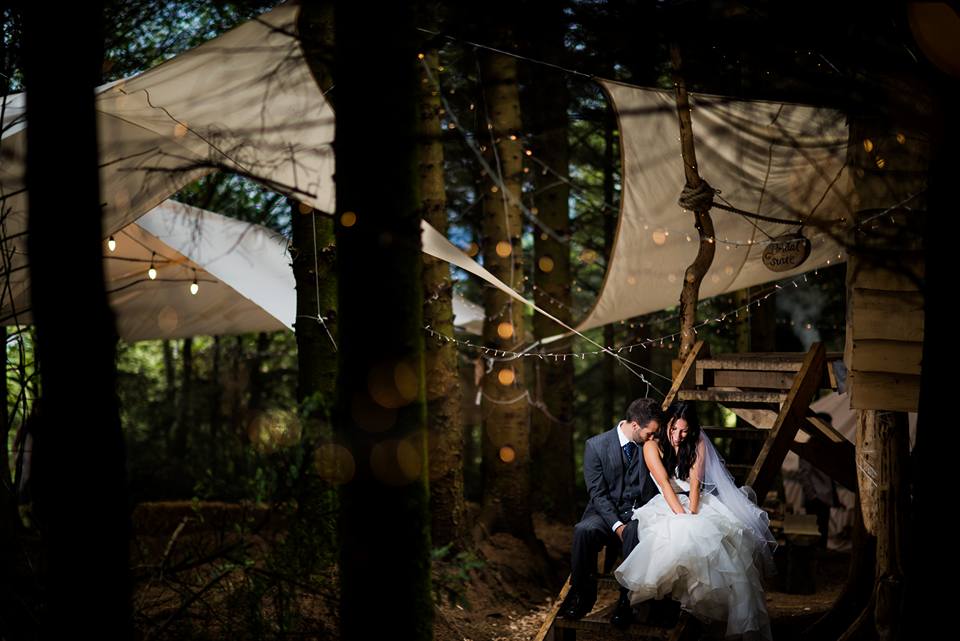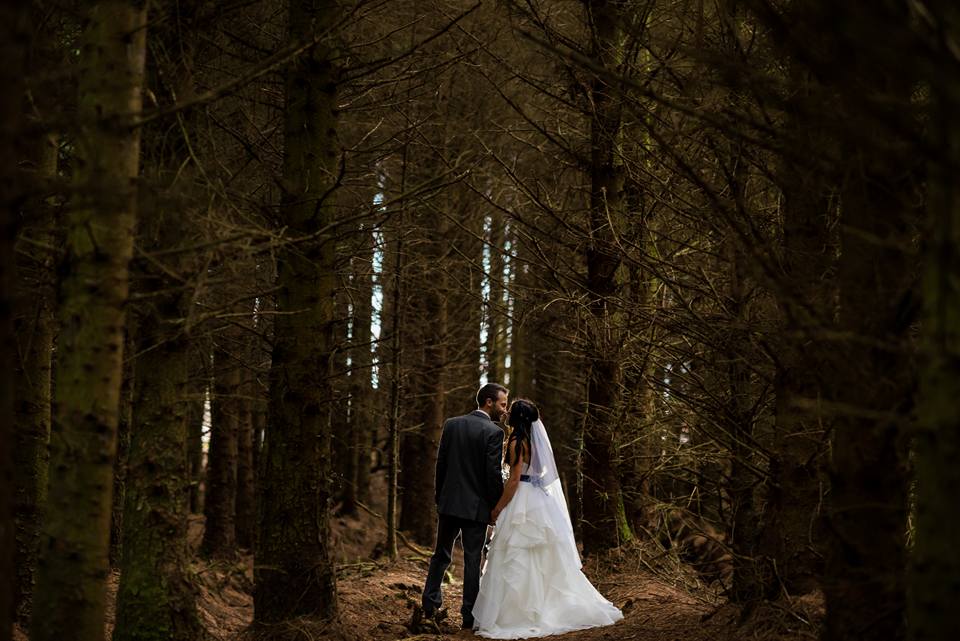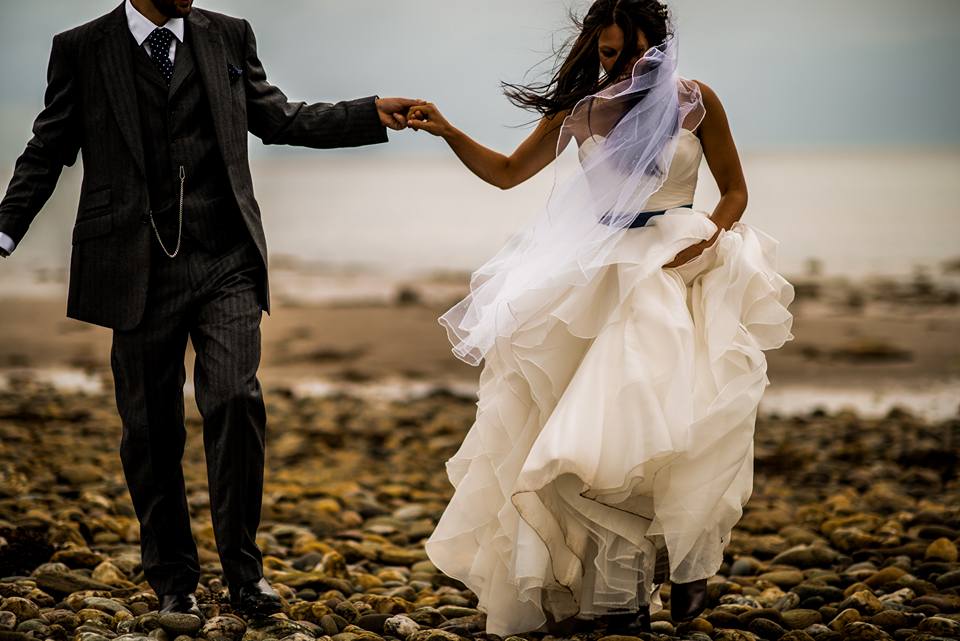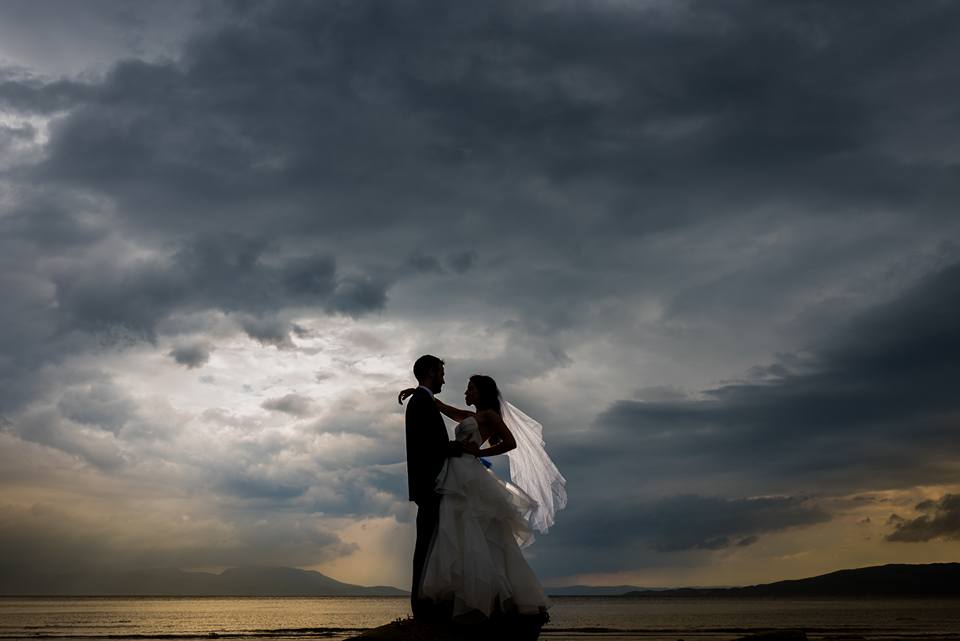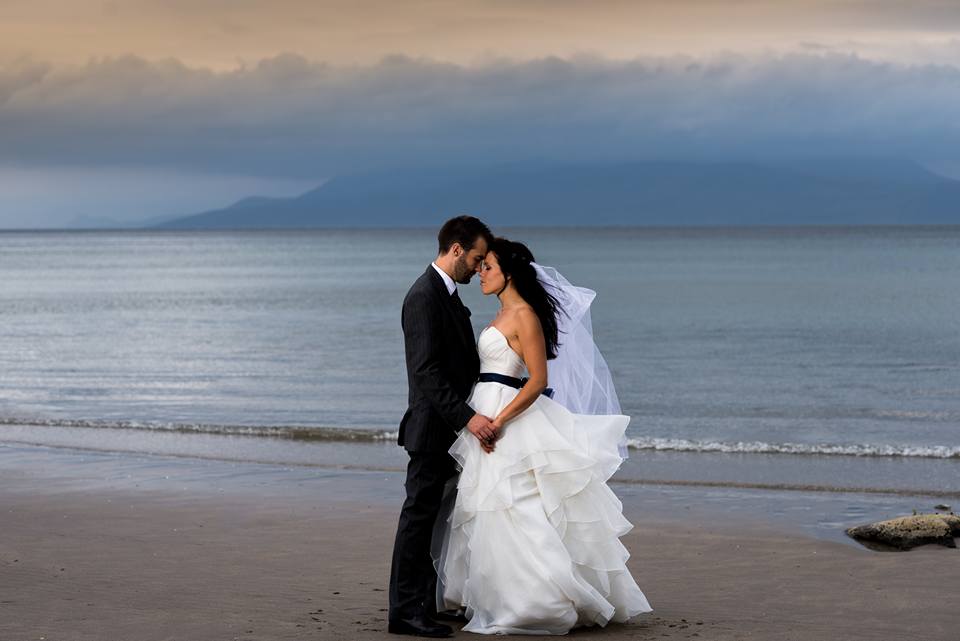 Grateful…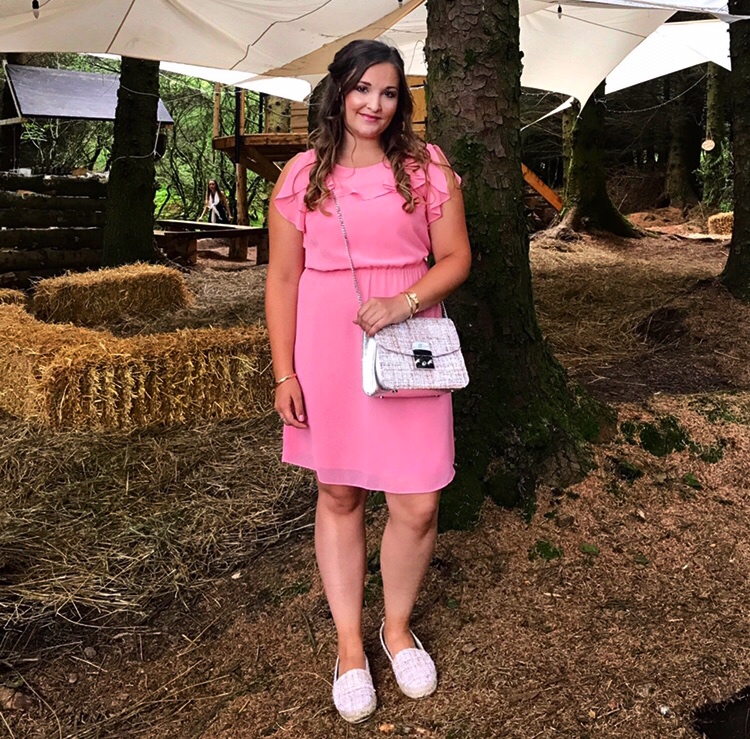 And here you can see my wedding outfit, make-up and hairstyle.  A pastel pink dress from H&M combined with espadrilles and a handbag from Navyboot. Even though most of the time we were wearing our wellies.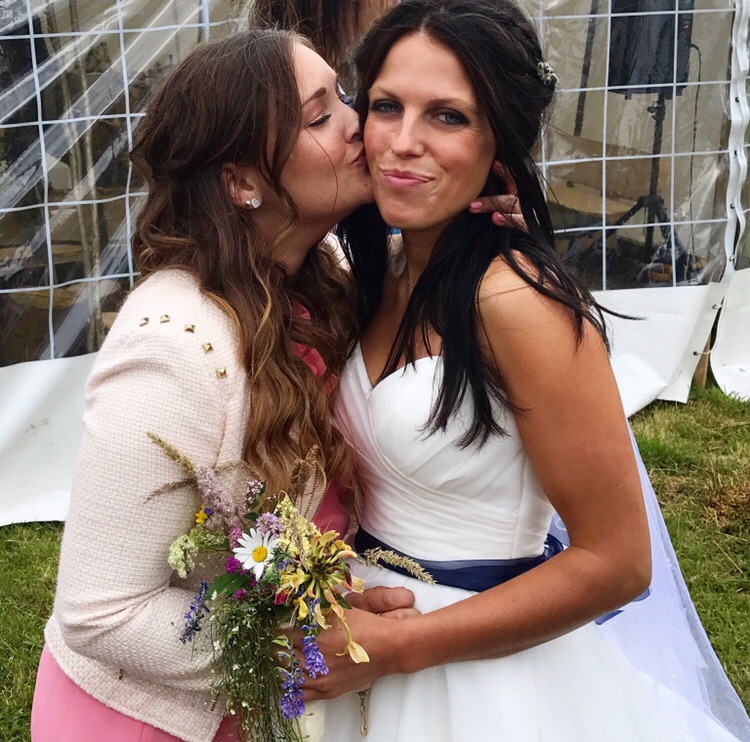 This is one of my favourite photos of all time. I was just soooo happy and overwhelmed to celebrate this magical moment with Jasmin and Chris. If you're reading this Jasmin, I wanna thank you for everything. I hope you like this blog post about your wedding day. Anyway I wish you all the best for your birthday my dear!
xxx
T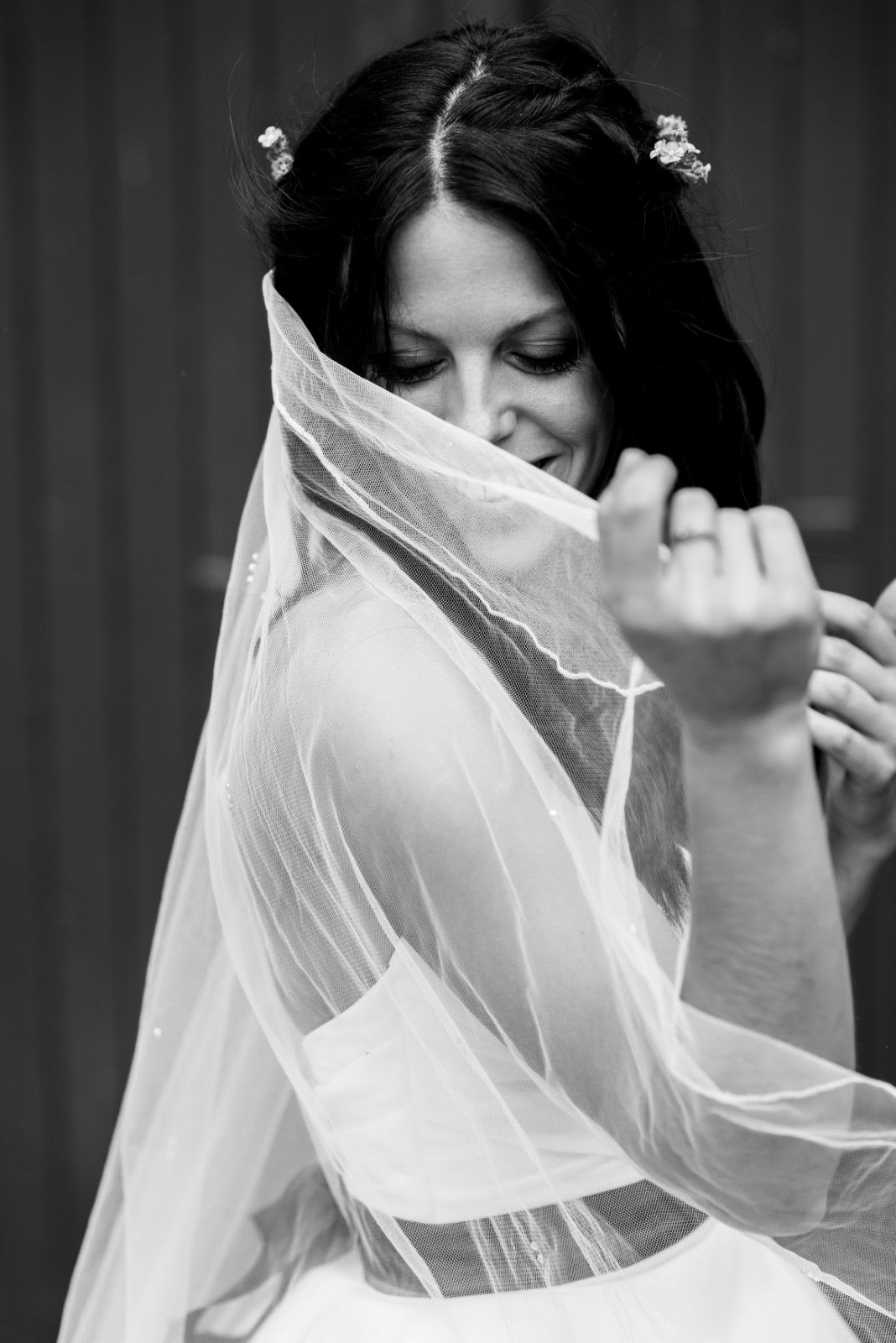 Photos
Credits for the amazing photographs (apart from the close-up of Jasmin's plaids and the second last two photographs, who are mine) go to the photographer Ricky Baillie.
Here's a link to his website and his facebook page. Just in case your looking for an awesome wedding photographer:
facebook page Ricky Baillie Photography